For years now there has been the same way of doing things in our industry. Well, it's 2018 and it's time to know the reality of things. If you are in automotive sales or BDC have you ever asked yourself recently

"What can I do to get customers to call me back?"

"What happens when I get awkward and freeze up on the phone?"

"What do I do if a customer wants our best price?"

"Why doesn't anyone return my calls?"

"What if I only have an email address - how do I connect with my customer online?"

"What if a customer is just shopping me for price and they live far away?"

"How do I stack my appointments?"

"What can I do to make sure my appointments show up?"

"How to I schedule appointments every time on a live phone call?"

"What can I do to triple my income in the automotive business?"

And...well let's be real, I could keep going.

Great news for you!

THE EKX ACADEMY IS LIVE AND READY FOR YOU TO JOIN WITH THE BEST OF THE BEST ELITE WHO WANT TO LEVEL UP! This premium academy will allow you to all monthly updated recorded content, all previous recorded courses and you get to be LIVE with me online working customers twice monthly. YES, you get me - with you consistently to make sure your process is on point and my alias comes out to help you STACK your appointments.

ALL VIP INCLUSIVE

• 24/7 Access Pass to monthly updated courses
• 24/7 Access Pass to previous courses and all template updates
• Kickoff one hour of free private training - the core focus being you and your opportunities you struggle with.
• Recorded Masterminds in a private library for future reference in the EKX Academy - all access pass 24/7

THIS WORKS BECAUSE IT STICKS. ITS CONSISTENT REAL WORLD. ME WITH YOU.

The hard part about training often times is it doesn't stick. Also - how many "trainers" have actually done it.

Look - maybe you've been following me the last decade from my days on the front lines in San Diego to my journey creating The Elise Kephart Experience while I successfully sold cars in a small town (San Luis Obispo, California) and was a one person BDC. I have done both and crafted this process as I sold cars. Over the last two years as a top in demand consultant for our industry - I am constantly fine tuning my process to the real buyers we see today.

I also alias myself to help dealership teams and individuals stack their appointments and sell more cars.

I can remember asking myself what I could do better when I first started in the car business. I was working my butt off and doing everything my manager asked me to do, but was barely selling enough to pay the bills. Can you relate?

On the flip side there are some real superstars in the industry who are consistently achieving big targets month after month. Like clockwork, they sell three, 4, or even five cars per day and are living the dream.

Or, down to a T - they are able to schedule appointments on every call. Behind that part - they are able to get high connection rates - you know, that frustrating part when no one calls you back or responds?

What's the difference between those that are struggling to get past 8 cars per month and those that sell 30?

What's the sauce between the ones that stack appointments and the ones that do okay or average?

It's all inside the EKX Academy.

Here's the thing, though...

Anyone who is equipped with the right tools, resources and information has the same opportunity to achieve big things in this business. If your mindset is right, and you're willing to make some changes, it's possible to be your market's go-to sales professional. It is possible to be a mover and shaker with how many appointments you stack.
When I made this realization, things erupted for me. I wasn't in a big market, yet I was seeing a recurring stream of loyal repeat and referral business. I was - and even to this day when I alias myself - able to schedule appointments to the point where I would have five or six customers in the store for me at once.
I found a way to be in constant demand. I reinvented my follow-up sales process in a way that it wasn't a "typical car dealership" experience through and through and became a premier customer experience. I found a way to keep my calendar so full that I never had to worry about any dependencies like inventory, distance, price - the above and beyond value was in myself to the customer and the dealership to the customer.
Imagine being the most trusted automotive sales professional in your community ... and then nationally ... to finally be that premier customer experience provider ... to master the art of building relationships of trust ... and yes, to be the go-to for anyone doing research on a vehicle.
It's time to eliminate the guesswork and learn exactly what you can do to dramatically increase sales with phone and video.
I look forward to seeing you inside the Academy,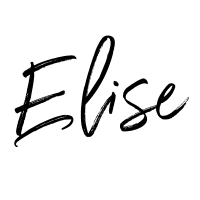 Oh and PS:

WANT TO NEVER PAY FOR HOTEL FEES OR TICKETS TO MY LIVE EVENTS?

THE LIFETIME ACCESS PASS includes VIP treatment to every LIVE Seminar I have. Your hotel and ticket are covered. All you have to do is get there!